International Business
Here at Cedar Ridge, we take pride in producing some of the best quality swine seedstock in the world. We also take pride in the fact that we try out best to satisfy every customer, and treat them all fairly with respect no matter which country they may be from. For many years, we have been on of the USAs leading exporters of swine seedstock. Cedar Ridge genetics have been sold to valued customers around the world. We can supply you with purebred Landrace, Yorkshire, Duroc and Hampshire for your nucleaus, GGP and GP level seedstock replacements. We also have Landrace x Yorkshire F1 gilts and Duroc x Hampshire F1 boars available for your parent stock replacements. Please let us help you with your next genetic improvement seedstock purchase.
Sincerely,
Everyone at Cedar Ridge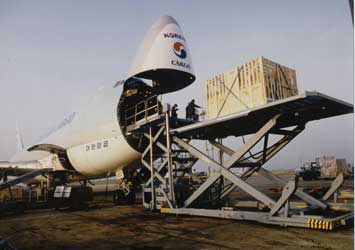 We supply pigs for, and work closely with, the following export companies.
Adsgo Trading Corp, Mark Ross adsgo@shaw.ca
Advance Genetics Exports, Stan Heitz, www.agexports.net
Ag-world Inc, Bruce Cluver, www.agworldinc.com
Am-Can Inc., Eff Embree, www.cowboyexports.com
Clayton Agri-Marketing, Inc, Tony Clayton, www.claytonagri-mktg.com
Global Swine Exchange of Iowa, LTD. Monte Lutz, www.globalswine.com
Swine Genetics International, LTD. www.swinegenetics.com